OMU News
Graduate School of Engineering alumnus visits OMU from Vietnam
On October 24, 2022, Dr. Nguyen Van Trieu from the Faculty of Transportation Mechanical Engineering at the University of Da Nang (Vietnam) visited OMU. Dr. Nguyen is a graduate of the Graduate School of Engineering, Osaka Prefecture University (OPU).
Dr. Nguyen was welcomed by Professor Toshiyuki Matsui, OMU Vice President in charge of Advanced Human Resource Development, and Professor Toru Katayama from the OMU Graduate School of Engineering. Together, they discussed Dr. Nguyen's experience of living and studying in Japan and potential collaboration between his university and OMU.
"OPU was like my second home," stated Dr. Nguyen. "I received tremendous support from the professors and staff members during my study. I hope more and more Vietnamese students will have a chance to study in Japan."
This visit was part of Dr. Nguyen's research fellowship at OMU in 2022. Dr. Nguyen also delivered a number of lectures on naval architecture and marine engineering to OMU students at the Nakamozu campus.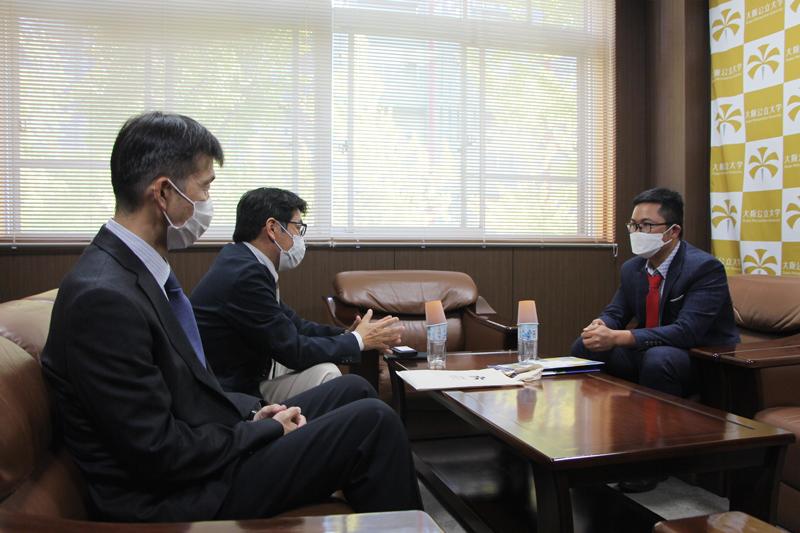 Dr. Nguyen sharing Vietnamese students' interest in studying in Japan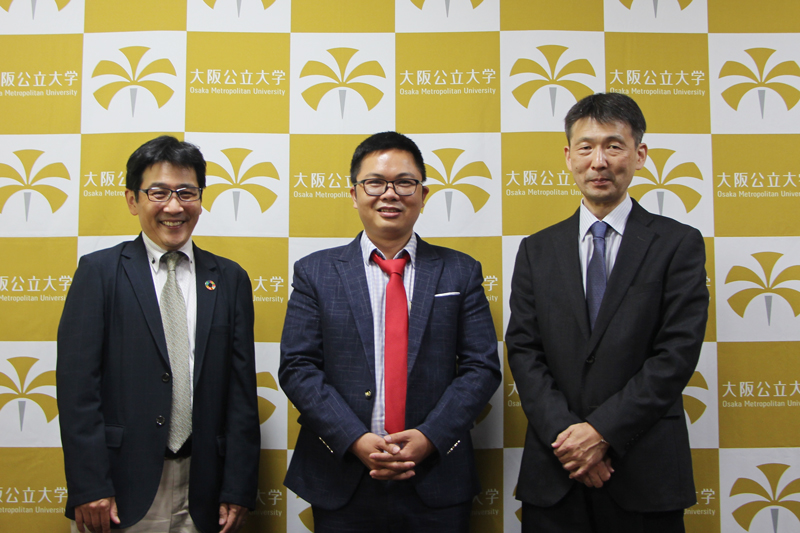 From left to right: Vice President Matsui, Dr. Nguyen, and Professor Katayama
Contact

International Relations Division
Tel:06-6605-3557
SDGs