OMU News
Professor of Japanese Studies from the University of Hamburg meets with Vice President
On September 22, 2022, Jörg Quenzer, Professor of Japanese Studies at the University of Hamburg (Germany), met with Professor Makoto Tsubota, Vice President of International Affairs, at the Media Center on Sugimoto campus. Professor Quenzer is currently visiting OMU to continue his research on genealogy in "the Tale of Genji," using the university archives. He attended the meeting with his host: Associate Professor Kenichi Hasegawa, from the Graduate School of Literature and Human Sciences, Department of Language and Culture.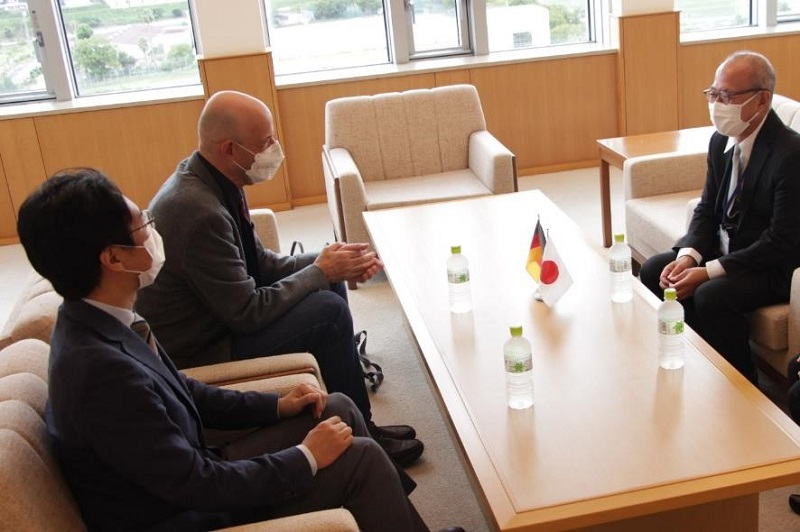 From left to right: Professor Hasegawa, Professor Quenzer, and Vice President Tsubota, after introductions
During the meeting the group discussed Professor Quenzer's work and the importance of "the Tale of Genji" as a seminal piece of both Japanese and historical literature. Professor Quenzer also noted the work of German physicists, who Vice President Tsubota was better acquainted with from his own research, agreeing about the benefits of international academic discourse in both science and the humanities.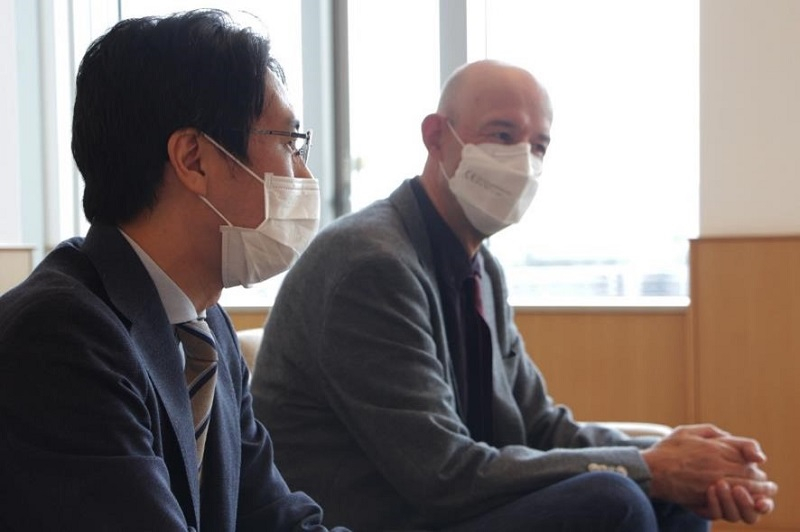 Professor Hasegawa and Professor Quenzer, while discussing "the Tale of Genji"

The courtesy visit is part of the ongoing academic partnership between OMU and the University of Hamburg. Following the meeting official photos were taken to mark the event.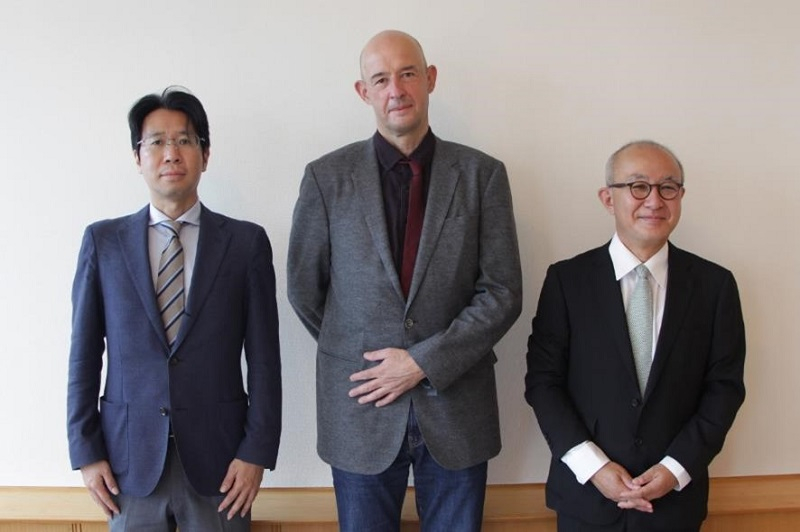 From left to right: Professor Hasegawa, Professor Quenzer, and Vice President Tsubota
Contact
International Relations Division
Tel:06-6605-3557