OMU News
At the forefront of liver disease research: OMU hosts second International Liver Forum
On September 7, 2022, the OMU Graduate School of Medicine hosted the second Osaka Metropolitan University International Liver Forum under the theme of "What's New in Basic and Clinical Hepatology" at the Nakanoshima Festival Tower in Osaka.
The Forum aimed to report and discuss global trends and cutting-edge studies in the field of hepatology. The event gathered 42 participants, including 13 speakers, who are prominent researchers in this field from universities and research institutes in Japan, Spain, and Switzerland, along with OMU students and faculty members.
The event opened with remarks by Professor Norifumi Kawada, Dean of the OMU Graduate School of Medicine, who welcomed the participants and emphasized the increase of liver disease worldwide, indicating the need for advanced studies targeting this ailment. Delivering the keynote lecture, Professor Jaime Bosch from the University of Barcelona (Spain), and University of Bern (Switzerland), explained the role and potential of statin medicines in liver cirrhosis treatment.
The event continued with presentations by speakers from the University of Bern (Switzerland), the August Pi i Sunyer Biomedical Research Institute (IDIBAPS) (Spain), the Biomedical Research Networking Center in Hepatic and Digestive Diseases (CIBEREHD) (Spain), Yamaguchi University, Tokai University, and OMU. The presentations were divided into two main sessions: the first session concentrated on translational and clinical hepatology, while the focus of the second one was basic hepatology.
Concluding the Forum, Dean Kawada offered congratulations on the researchers' significant results and stressed the importance of international research cooperation in the hepatology field. "Hepatology is important worldwide," stated Dean Kawada. "I hope all participants keep in touch and perform useful clinical studies and basic research together, contributing to further advances in liver disease treatment."
This event is the latest in a series of international forums organized by the Graduate School of Medicine. The first forum was held in 2019.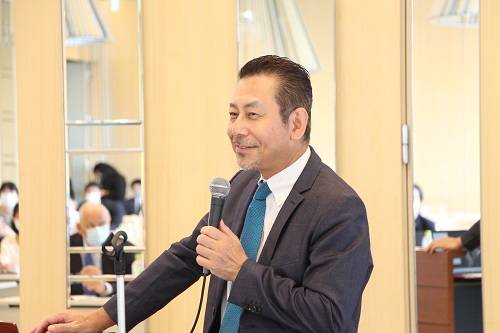 Dean Kawada welcomes participants.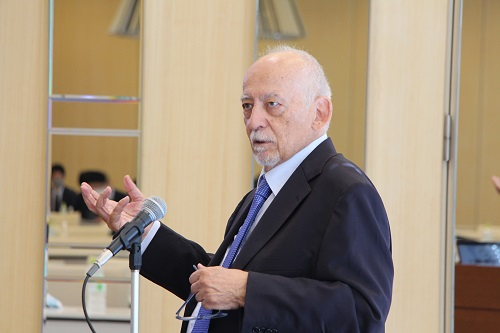 "We are getting closer to clinical use of statins for
liver cirrhosis," explained Professor Bosch.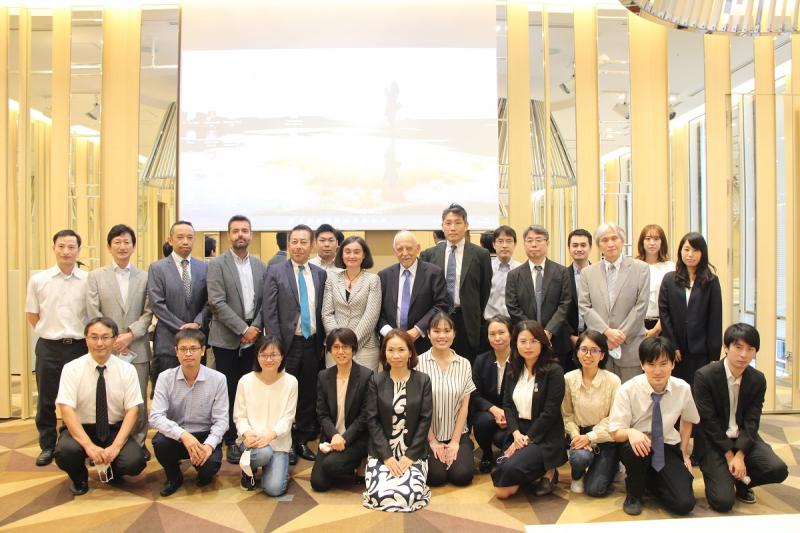 Participants of the second Osaka Metropolitan University International Liver Forum
discuss cutting-edge studies in hepatology.

Contact
Department of Hepatology, Graduate School of Medicine
Tel: 06-6645-3905
SDGs