OMU News
Entrance and Grand Opening Ceremonies
Osaka Metropolitan University held the Grand Opening for the university and Entrance Ceremony for new students at Osaka-Jo Hall on Monday, April 11, 2022. The current enrollment totals 4,438 students, including 2,917 freshmen, 41 undergraduate transfers (Osaka City University: 10 students from the Faculty of Literature and Human Sciences, two of the Faculty of Law; and Osaka Prefecture University: 29 students from the College of Engineering) and 1,480 graduate students.
The Entrance Ceremony was preceded by an opening declaration by university President Masahiro Tatsumisago, and congratulatory speeches by Mr. Shinsuke Suematsu, Minister of Education, Culture, Sports, Science and Technology, and Mr. Hirofumi Yoshimura, Governor of Osaka Prefecture, and Mr. Ichiro Matsui, Mayor of Osaka.
The Entrance Ceremony then began with a formal acceptance of admissions by President Tatsumisago, followed by the pledges by student representatives from undergraduate and graduate schools, and the President's address. The Grand Opening followed with a performance by the Osaka City University and Osaka Prefecture University symphony orchestras, and congratulatory video messages from prominent alumni of the two universities. The ceremony concluded with rousing performance by the Osaka Metropolitan University Cheerleading Squad.
Congratulations to all our new students!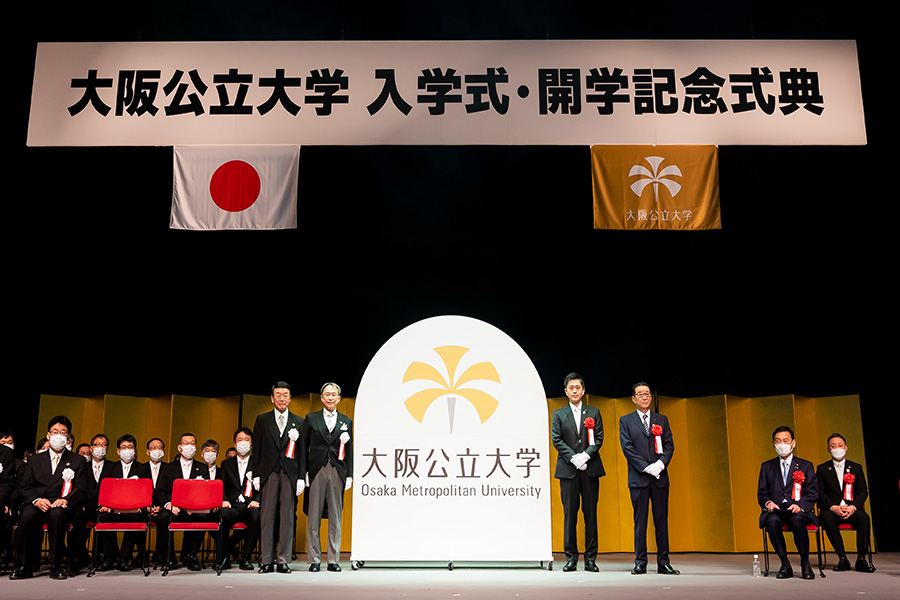 Unveiled OMU signboard with OMU president, invited speakers, and faculty representatives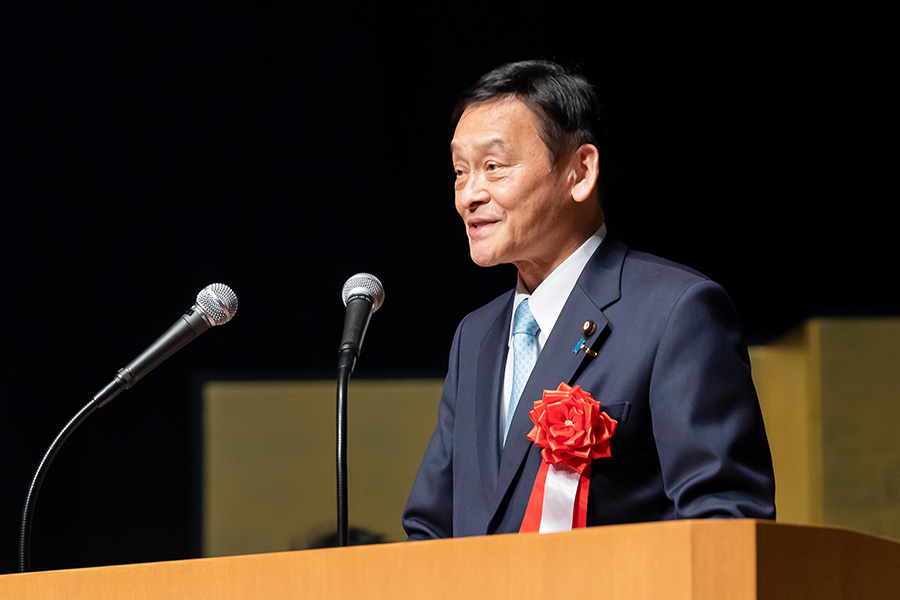 Invited Speaker: Minister of Education, Culture, Sports, Science and Technology Shinsuke Suematsu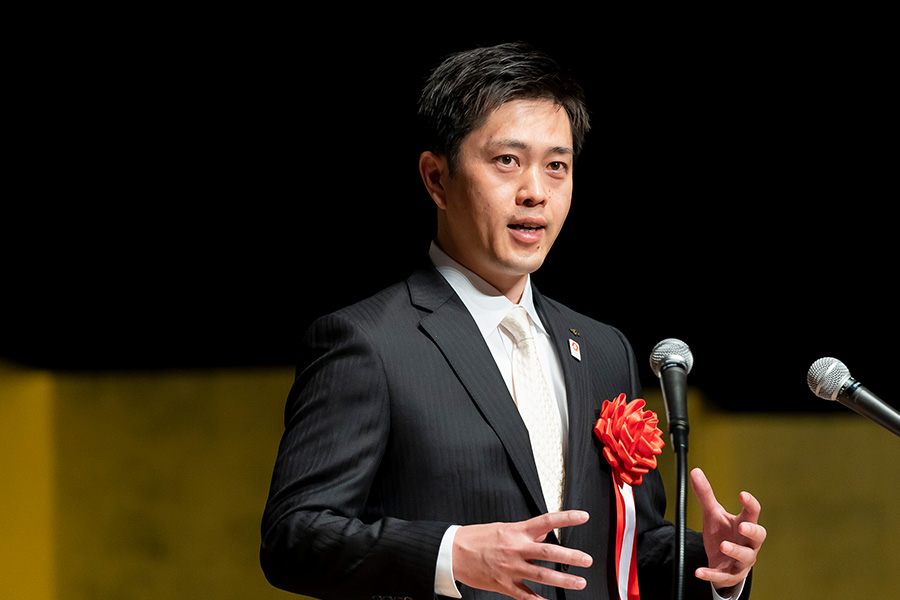 Invited Speaker: Osaka Governor Hirofumi Yoshimura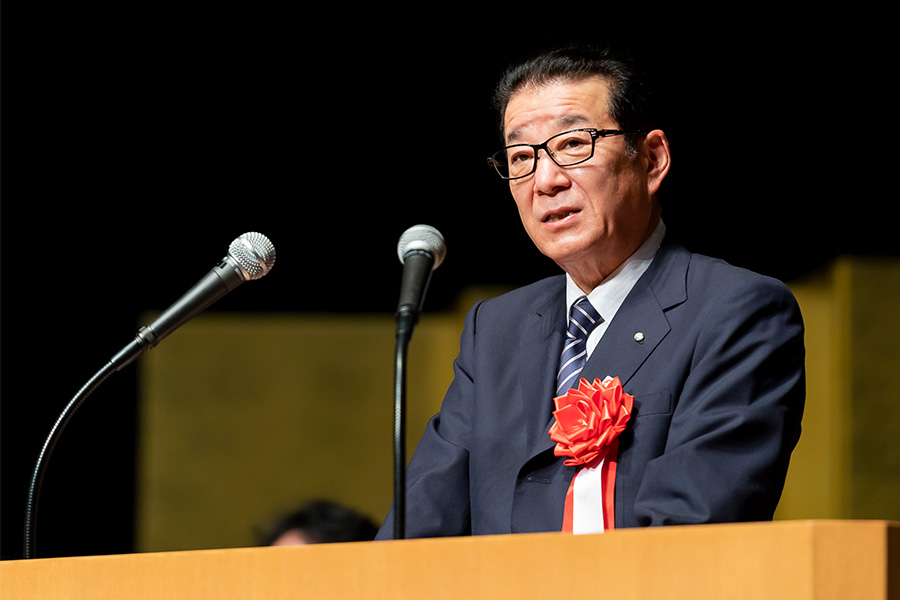 Invited Speaker: Mayor of Osaka Ichiro Matsui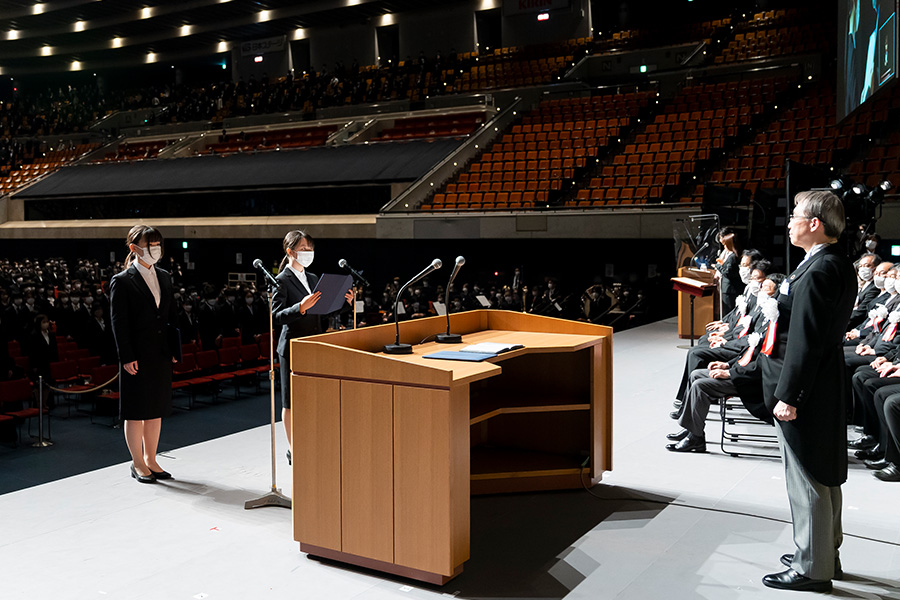 Student representatives Sarara Tsujimoto and Mizuki Azuma leading the student pledge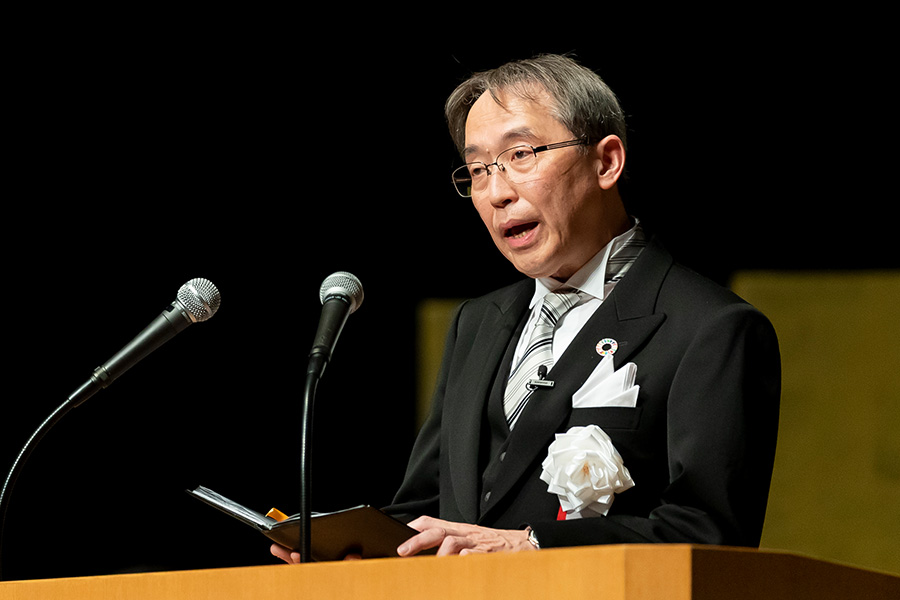 Entrance ceremony address by President Masahiro Tatsumisago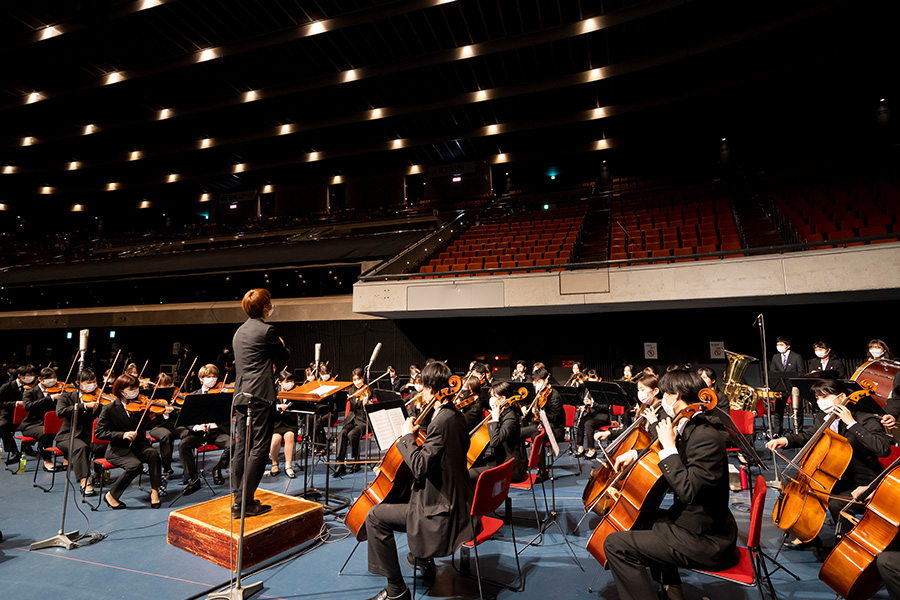 Performance by combined OCU & OPU symphony orchestra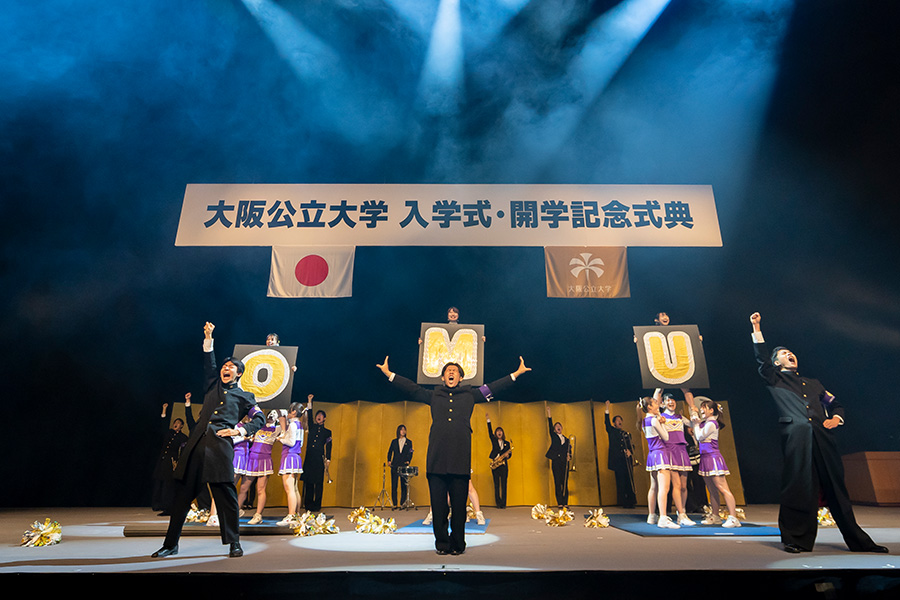 First OMU pep-rally performance by OMU cheerleading squad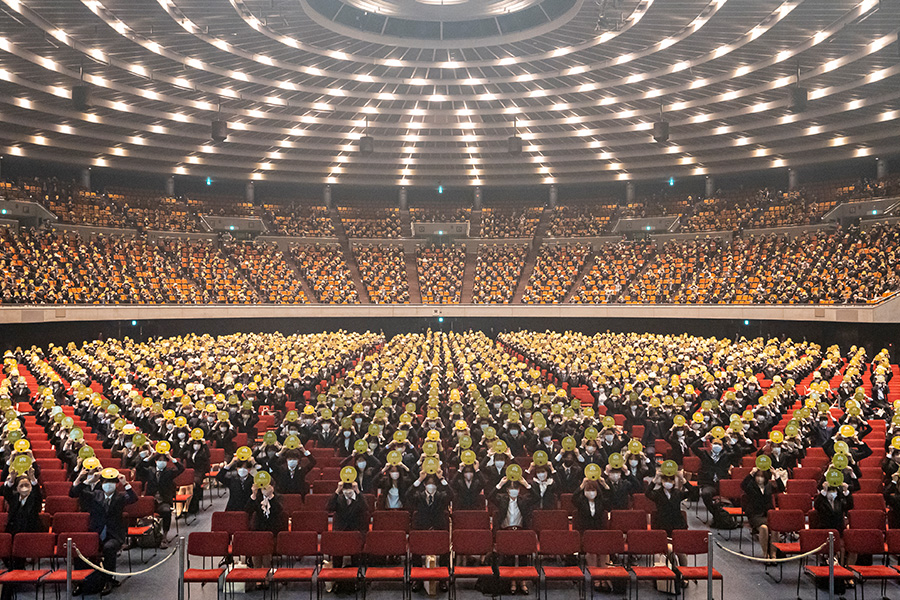 Incoming students pose for commemorative group photo