OMU News
Living National Treasure Kanjuro Kiritake appointed Distinguished Visiting Professor at OMU!
In June 2022, Kanjuro Kiritake, a Ningyo Joruri Bunraku theater puppeteer, became the first Distinguished Visiting Professor at Osaka Metropolitan University.
The title of Distinguished Visiting Professor is awarded to nationally or internationally renowned researchers or those with outstanding achievements, who continue to contribute to the promotion and development of OMU's education and research activities internationally, through a wide range of specialized and important duties.
Mr. Kiritake has been teaching the Kamigata Culture Course, a lecture series offered by the Faculty of Letters since 2004.
The series aims to shed light on the historical cultural practices of Osaka and to study them in an academic setting, especially the traditional performing art of Bunraku, which originated in Osaka. The lectures will be delivered by Kanjuro Kiritake (puppeteer), Shikorodayu Takemoto (tayu, narrator), and Seisuke Tsuruzawa (shamisen player), who are at the core of the Bunraku world, and provide accompanying demonstrations.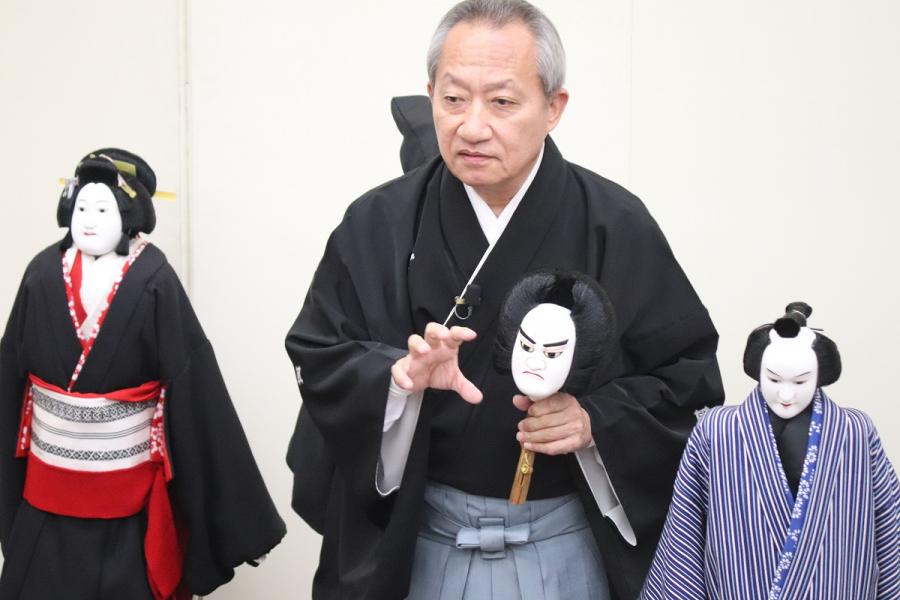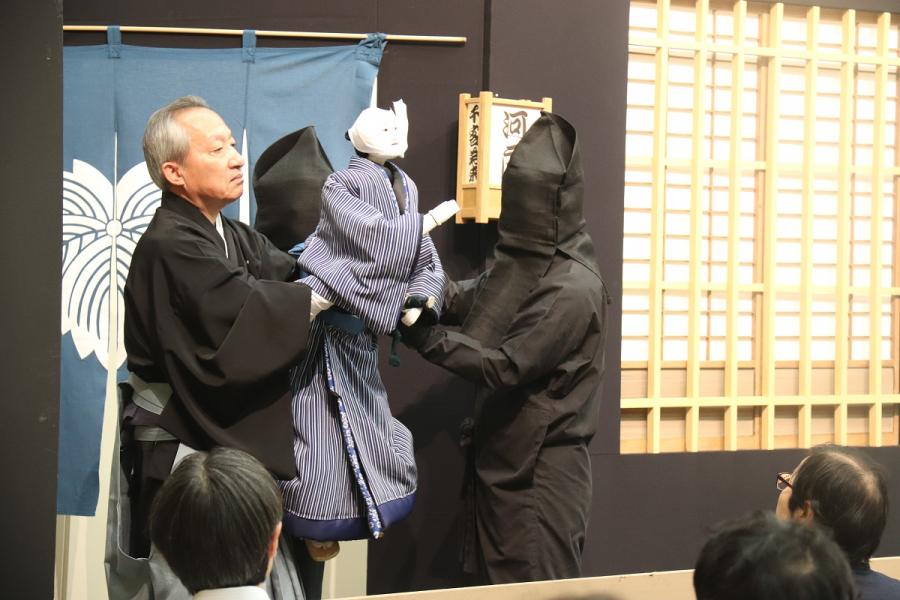 Bunraku demonstration and performance at previous Kamigata Culture lecture series.
Original Japanese Article