OMU News
Vietnam Academy of Science and Technology Researchers visit OMU
On Tuesday, February 21, 2023, Dr. Thanh Thi Thu Thuy, Director of Center for Applied Spectroscopy, Dr. Tran Thi Thanh Van, Dr. Quach Thi Minh Thu, Dr. Ngo Van Quang, Ms. Do Thi Thanh Xuan, and Mr. Nguyen Quang Tam from Vietnam Academy of Science and Technology (VAST*), made a courtesy visit to the OMU. From OMU, President Masahiro Tatsumisago, Dean Michihiko Tokoro, Professor Shigeo Takenaka, Professor Shigeki Kamitani, of the Graduate School of Human Life and Ecology, and Specially Appointed Professor Shinichi Kitamura of the Organization for Research Promotion participated in the event.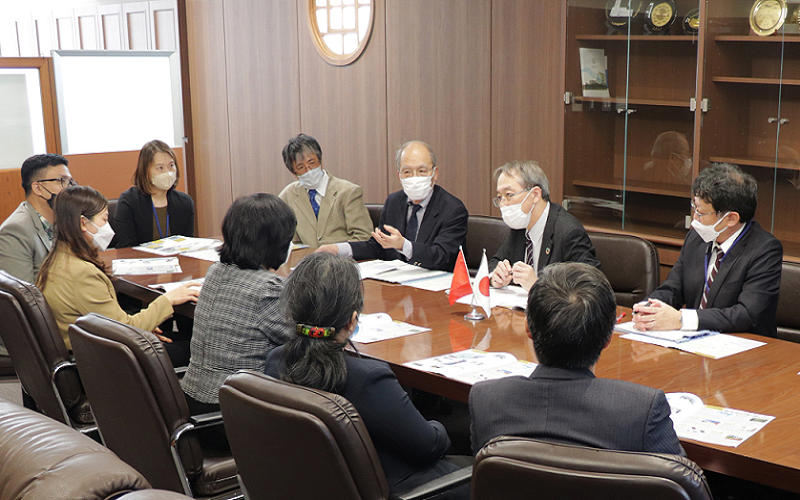 At a talk related to the VAST-OPU joint research project "Study on extraction procedure, structure and biological activity of polysaccharide from Vietnam brown and green seaweeds for health-care products " held at the Nakamozu campus, Professor Takenaka introduced OMU.


Then, Professor Kitamura explained the agar purification method invented in Japan and fundamental research on agar gel from a scientific perspective regarding its use in Japanese confectionery and biotechnological fields.


Following that, Dr. Thanh Thi Thu Thuy gave a detailed description of the research on the structure and physiological mechanism of fucoidan polysaccharides derived from Vietnamese brown algae. Proposals for possible future joint research were made at the same time, and both sides mutually confirmed that they would continue to pursue joint research in the future.


The delegation also toured the Aoki Shofuan Tsukigesyo Factory, which manufactures Japanese traditional sweets (Wagashi) and other sweets using seaweed polysaccharides as raw materials (https://www.shofuan.co.jp/). They also experienced making wagashi.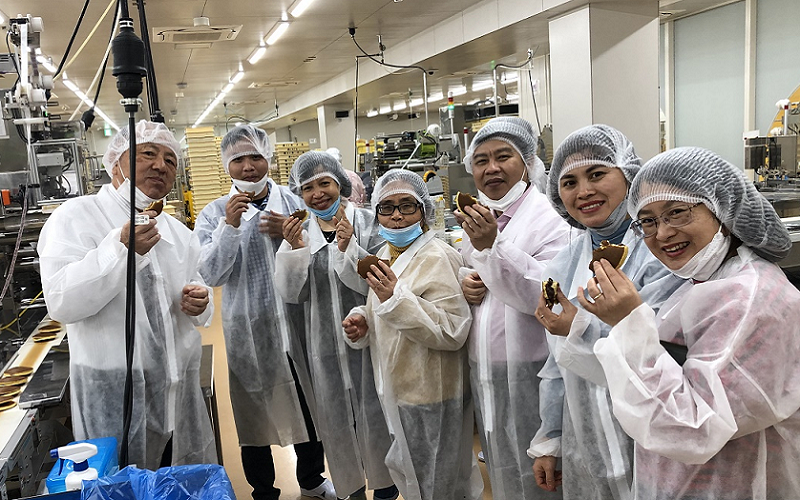 Aoki Shofuan Chairman Keiichi Aoki (left) with the delegation

OMU will participate in JSPS's joint research (JSPSProject PI: Professor Yuguchi Yoshiakiat Osaka Electro-Communication University) with VAST, including Osaka Electro-Communication Universityand Vietnam National University, to conduct joint research on the effective use of Vietnamese seaweed. In August 2023, several researchers from Japan are scheduled to visit Vietnam to collect seaweeds, analyze their components, and present joint research in the field.

*Vietnam Academy of Science and Technology
https://vast.gov.vn/web/vietnam-academy-of-science-and-technology
Japanese Article
https://www.omu.ac.jp/info/news/entry-05603.html


Contact
International Relations Division
Tel:06-6605-3557
SDGs