OMU News
Exchange agreement with Can Tho University renewed
On April 6, 2023, a signing ceremony was held at Can Tho University in Vietnam to renew the academic exchange agreement between Osaka Metropolitan University and Can Tho University. OMU exchange program was represented by Professor Shinji Yamasaki from the Graduate School of Veterinary Science. The two universities confirmed their intention to further deepen academic exchange in the future in the presence of Prof. Dr. Ha Thanh Toan, Rector of Can Tho University.

Can Tho University ranks #351-400 in the world (top in Vietnam) in Agriculture and Forestry according to QS World University Ranking in 2023. It had previously concluded an academic exchange agreement with OMU in 2013 focusing on the fields of agriculture and veterinary science. The two universities have long been engaged in academic exchange through joint research on drug-resistant bacteria by SATREPS, acceptance of trainees through JICA, and acceptance of faculty and students through the Sakura Science Program, as well as mutual visits by faculty members.

In February 2023, OMU invited faculty members and students from Can Tho University under the Sakura Science Program, and in the future OMU aims to promote two-way exchanges, including the dispatch of students from Japan to Vietnam.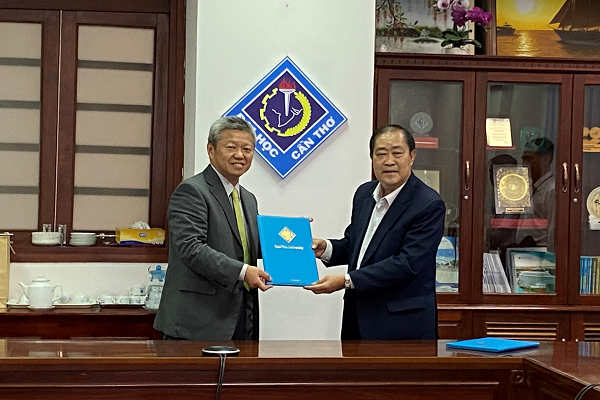 (left) Prof. Yamasaki, (right) Rector Prof. Dr. Ha Thanh Toan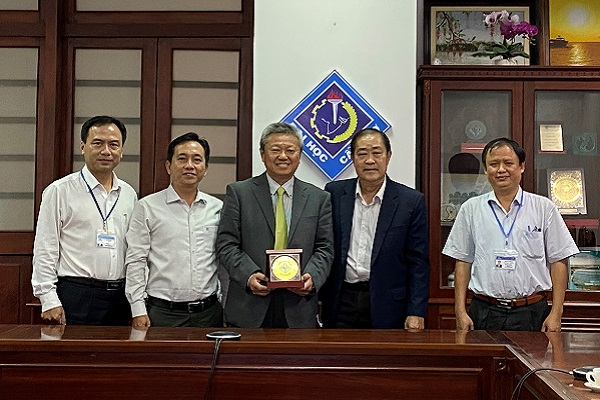 From left to right: Dr. Le Van Lam, Director of Department of International Relations, Can Tho University; Assoc. Prof. Dr. Nguyen Trong Ngu, Vice Dean of College of Agriculture; Prof. Yamasaki, Rector Prof. Dr. Ha Thanh Toan, and Assoc. Dr. Nguyen Cong Ha, Vice Director of Institute of Food and Biotechnology
Japanese Article
https://www.omu.ac.jp/info/news/entry-05728.html


Contact
International Relations Division
Tel:06-6605-3557
SDGs