OMU News
Embry-Riddle Aeronautical University conducts Japan Program 2023 at OMU
From July 3 to August 4, 25 students from Embry-Riddle Aeronautical University (ERAU) in the USA visited Japan for a month to broaden their international perspectives as part of the "Japan Program 2023."
While at OMU, the ERAU students attended aerospace lectures, studied Japanese language, culture and architecture, and took a field trip to Kyoto. Through these activities, the students deepened their knowledge and understanding of Japanese culture, history, and customs. They also experienced Japanese club activities such as women's aikido, traditional Japanese music, and Japanese archery. They also visited Hirano Senior High School, attached to Osaka Kyoiku University, where they got an opportunity to interact with high school students.
About 30 OMU students volunteered to be "buddies" for the ERAU students and participated in each activity to support and actively interact with the ERAU students. This was a great opportunity for the OMU students to learn about other cultures while communicating in English.
OMU will continue to promote exchanges with ERAU by accepting future short-term programs and other student programs.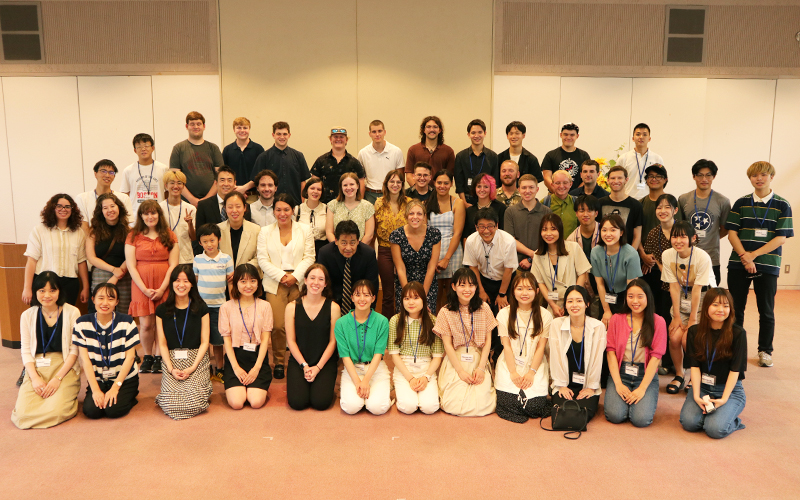 Group photo at the welcome event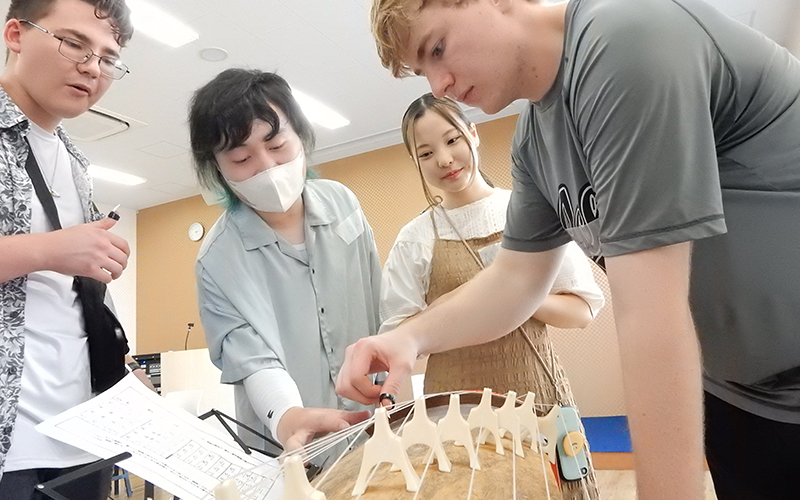 Traditional Japanese music club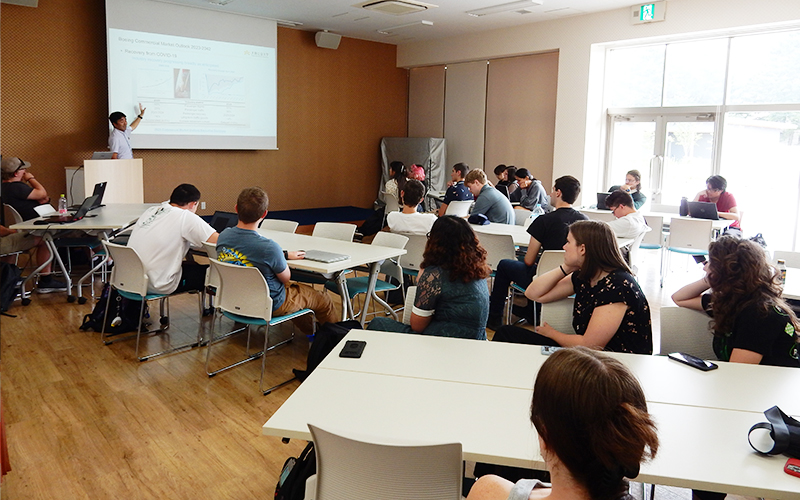 Aerospace lecture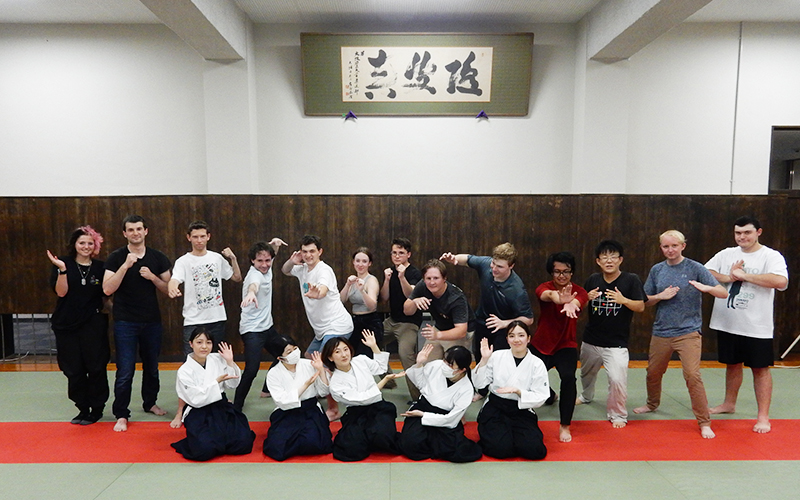 Exchange with women's aikido club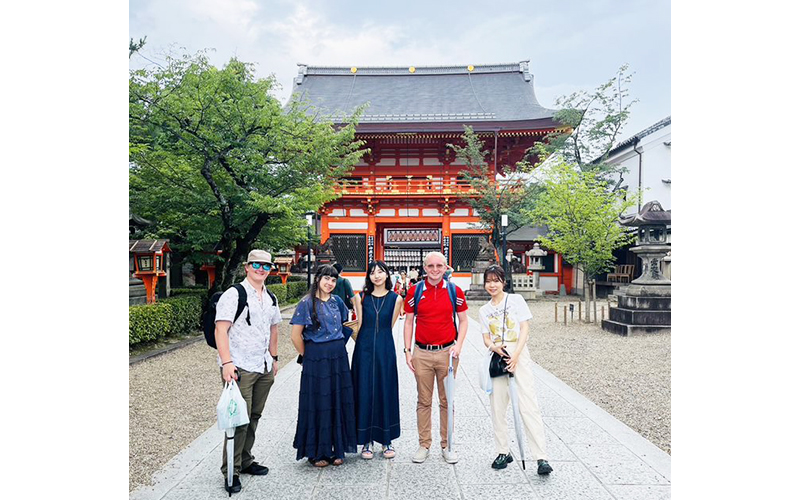 Field trip to Kyoto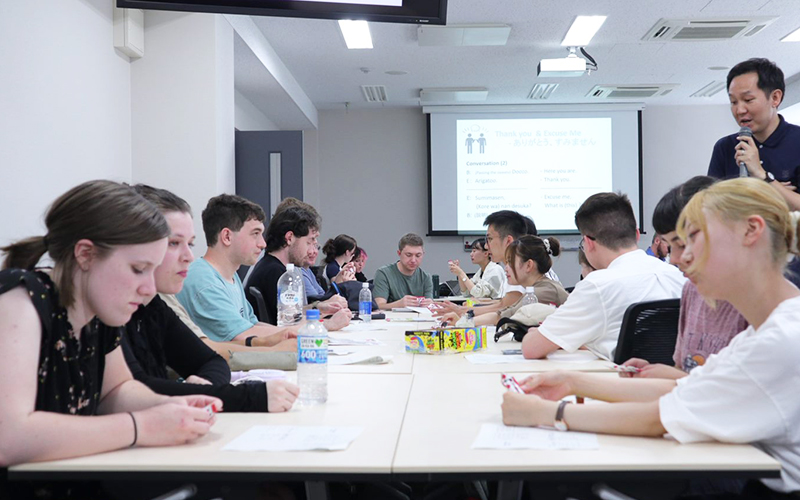 Japanese language lecture
Japanese article
https://www.omu.ac.jp/info/news/entry-07415.html
Contact
International Relations Division
E-mail gr-int[at]omu.ac.jp
*Please change [at] to @.
SDGs