Research News
Organosulfur content of vegetables quantified!

Selective and sensitive measurement of reactive polysulfides in 22 different vegetables
Methods developed for measuring reactive polysulfides in vegetables
Scientists quantified the reactive polysulfide content of 22 different types of vegetables. They revealed that reactive polysulfides are not only found in the leek genus (Allium), such as onions and garlic but also in the cruciferous family of vegetables (Brassicaceae), such as broccoli and cabbage.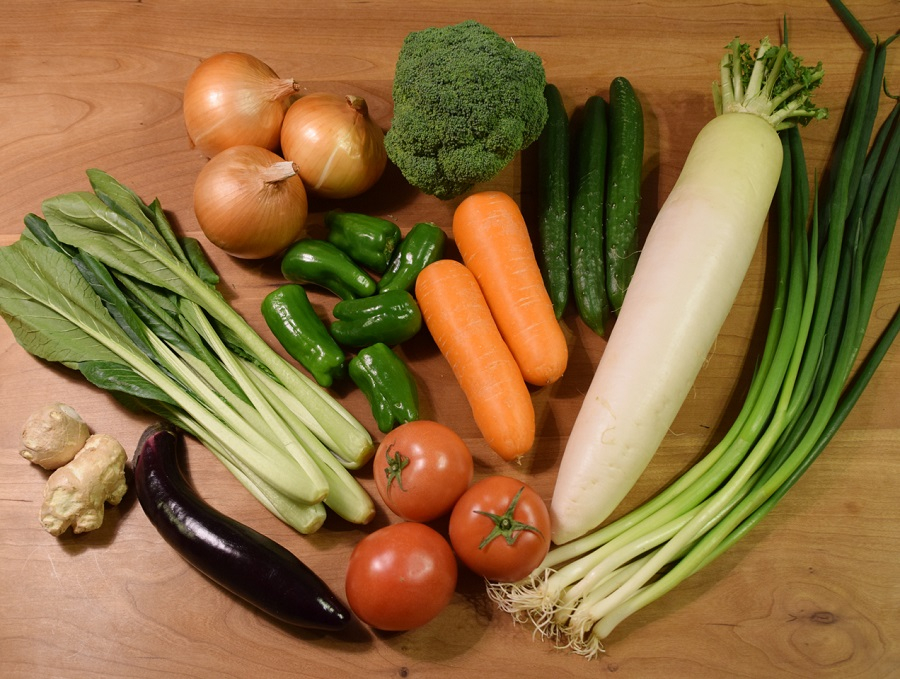 Osaka, Japan – The health-promoting effects of sulfur-rich vegetables such as onions and garlic have been known for a long time. How food containing sulfur compounds promotes health has not been easy to explore, as the levels—and types—of reactive polysulfides found in different vegetables had not been accurately measured.

A research team, led by Assistant Professor Shingo Kasamatsu from the Osaka Metropolitan University Graduate School of Science, has established a method for selective and sensitive detection of reactive polysulfides—which can act as potent antioxidants. By using mass spectrometry with a stable-isotope dilution method, the team successfully quantified the total reactive polysulfide content of 22 vegetables, including onions and garlic. Their findings were published in Food Chemistry.

The team also measured the polysulfide content in vegetables to analyze the overall characteristics of the reactive polysulfide. As a result, they were the first to reveal that high levels of reactive polysulfides could be found, not only in vegetables of the leek genus (Allium), such as onions and garlic but also in cruciferous vegetables (Brassicaceae), such as broccoli and cabbage.

"The results of this study will provide a basis for research on reactive polysulfides in food, whose detailed properties and endogeous production mechanisms have not yet been clarified. This will significantly contribute to the development of the research field," stated Dr. Kasamatsu. "In the future, we expect that this research will be helpful for developing foods and supplements rich in reactive polysulfide that exhibit superior antioxidant activity."
Funding
This work was supported, in part, by a Grant-in-Aid for Scientific Research (C, B and S), Challenging Exploratory Research, and Transformative Research Areas "Life Science Innovation Driven by Supersulfide Biology" (AIII) from the Ministry of Education, Sciences, Sports, Technology (MEXT), Japan (19K06537, 22K06148, 18H05277, 21H05263, 22K19397, 16H04674, 20K21256, 21H02082, 21H05263), and Japan Science and Technology Agency (JST), CREST, Japan (JPMJCR2024). This work was also supported, in part, by the Smoking Research Foundation (2017G036), by Fuji Foundation for Protein Research to H.I. and by the Asahi Group Foundation.
Paper Information
Journal: Food Chemistry
Title: Development of methods for quantitative determination of the total and reactive polysulfides: Reactive polysulfide profiling in vegetables
DOI: 10.1016/j.foodchem.2023.135610
Author: Shingo Kasamatsu, Ayaka Kinno, Jun-ichi Hishiyama, Takaaki Akaike, and Hideshi Ihara


https://doi.org/10.1016/j.foodchem.2023.135610
Contact
Graduate School of Science
Shingo KASAMATSU
E-mail: kasamatsu [at]omu.ac.jp
*Please change [at] to @.
SDGs