Research News
What makes a good baseball hitter? The science behind increased bat swing velocity
Hit hard, run fast and turn left. That is baseball in a nutshell. But what does it take to be exceptionally good at Japan's favorite pastime? Researchers from Osaka Metropolitan University investigated the intricacies of bat swing velocity (BSV), which is regarded as a major indicator of batting performance, and its correlation to physical attributes such as height, body mass, muscle strength, and other values in 78 collegiate baseball players in the Hanshin University Baseball League.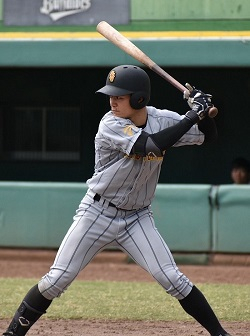 Mr. Haru Yonebaku from OMU baseball club
The research team led by graduate student Ryosuke Haruna and Specially Appointed Professor Nobuko Hongu, from the Graduate School of Human Life and Ecology, analyzed the players' physical data including height, body weight, body fat, and lean body mass. They also assessed the players' strength data and maximum BSV.
The results showed that there was a positive correlation between a player's physical build and BSV. In the strength data category, significant correlations were found in grip strength, back muscle strength, and backward overhead medicine ball throwing. In summary, players with greater strength, power, and lean body mass had a faster BSV.
Based on these insights the research team has proposed a training program to enhance BSV by providing efficient and appropriate guidance for players and coaches.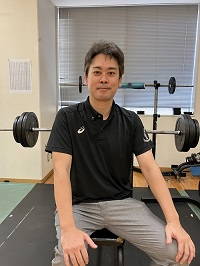 "I have been playing baseball since elementary school and even participated in the National High School Baseball Championships (Koshien) and ranked third at the National Athletic Meet. I have lived and breathed baseball and that was a pivotal experience for me," said Mr. Haruna. "This paper should be read not only by researchers but also by coaches and players who devote their time and energy to baseball. In the future, I would like to contribute to the world of baseball by providing practical applications based on my research approaching from a nutritional sciences aspect in order to enhance players' performance."
Their findings were published in Sports.
Paper Information
Journal: Sports
Title: Strength and Conditioning Programs to Increase Bat Swing Velocity for Collegiate Baseball Players
Author: Ryosuke Haruna, Tatsuo Doi, Daiki Habu, Shinya Yasumoto and Nobuko Hongu
URL: https://doi.org/10.3390/sports11100202
Contact
Graduate School of Human Life Science
Nobuko Hongu
E-mail:kay.hongu[at]gmail.com *Please change [at] to @.
SDGs