OMU News
Joint Pavilion Iida Group x Osaka Metropolitan Univ. Announcement of Exhibit Core Concept for Pavilion Hosting at Expo 2025 Osaka, Kansai, Japan
Iida Group Holdings Company Ltd. (Head Office: Musashino-shi, Tokyo; President: Masashi Kanei), in collaboration with Osaka Metropolitan University (Abeno-ku, Osaka; Chairperson of the University Public Corporation Osaka: Yoshiki Nishizawa), will present a pavilion at Expo 2025 Osaka, Kansai, Japan.
We are pleased to announce that the following outline of the exhibit core concept for the pavilion has been finalized.
Joint Exhibit Background
Iida Group Holdings and Osaka Metropolitan University (hereinafter referred to as our "team") established a joint research department in the Research Center for Artificial Photosynthesis at the university and started joint research on artificial photosynthesis in 2015.
Holding to the theme "Wellness of Human, Society, and Planet Earth," our team aims to realize "futuristic housing" and "smart cities." Our team has collaborated on research and development in many fields, including the 2020 establishment of a joint research division in the university's Center for Health Science Innovation and the "Smart Life Science Lab" in the School of Medicine at the Abeno Campus.
During this time, our team learned that our research theme coincided with the Expo 2025 Osaka, Kansai theme of "Designing Future Society for Our Live" and decided to apply as a participating exhibitor of "Pavilion Hosting."


Our thoughts on the pavilion exhibit
We wake up in the morning, eat, work hard, enjoy playing, and go to sleep. We believe that the moment when our hearts rest, in the midst of ordinary everyday life, is a source of happiness.
Our team would like to think about what we can do to realize a future where people around the world can enjoy such small moments of happiness as a matter of course. In our pavilion our team will present a vision of what the future should look like so that we can have or help to create "a place where everyone can relax in peace."


Pavilion theme and visuals
The team will present a world that reflects the theme of the Expo 2025 Osaka, Kansai, Japan, "Designing Future Society for Our Lives," in which every "life" around the world can say "TADAIMA – I'm home!" as a matter of course, by providing an opportunity to think about the meaning of this Japanese unique communication term "TADAIMA – I'm home" and to give a new perspective.


 "TADAIMA – I'm home" is not just a greeting; this
wonderful single word is filled with rich communication,
a sense of belonging, relief, and affection.
We hope to create a world where all life can express various kinds of "I'm home"
while filled with such "happiness."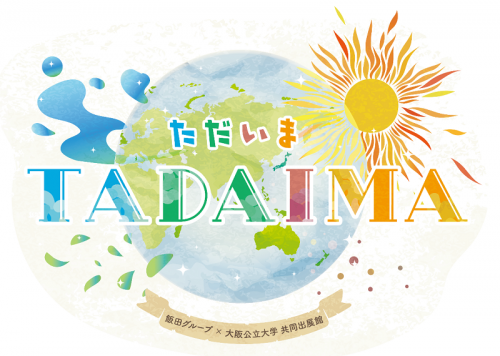 Planned Exhibition Features
Our team will prepare visitor-participatory exhibits that embody "TADAIMA – I'm home," allowing visitors to experience this vision of the future.
Our team will introduce the latest technologies for more comfortable and healthier living, as well as new life energy for realizing carbon neutrality.


■Wellness Smart House
Our team is researching future living spaces where people can enjoy healthy and rich lives according to their stage of life and lifestyles by collecting health data in living spaces, analyzing such data using AI, etc. to detect problems early. The houses' autonomous systems can provide health advice focused on preventative medicine. Our pavilion will feature an interactive exhibit on the theme of housing and health.
■Artificial Photosynthesis Technology and Hydrogen Energy Research
In collaboration with the Iida Group Holdings and Osaka Metropolitan University, we have begun a demonstration-experiment of an eco-house equipped with unprecedented artificial photosynthesis technology.
Our team aims to perfect this new technology to realize houses that are self-sufficient in energy production and consumption by utilizing carbon dioxide, which will be showcased at the pavilion.
■Expo 2025 Osaka, Kansai Student Project
Student participation is an essential element of university collaboration.
Through the Expo 2025 Osaka, Kansai Student Project "Honaikude," students with diverse specialties, who will be the central figures in the future society, will take on the Expo's theme "Designing Future Society for Our Lives" by making use of their unique sensibilities as young generations to make unique student-made proposals.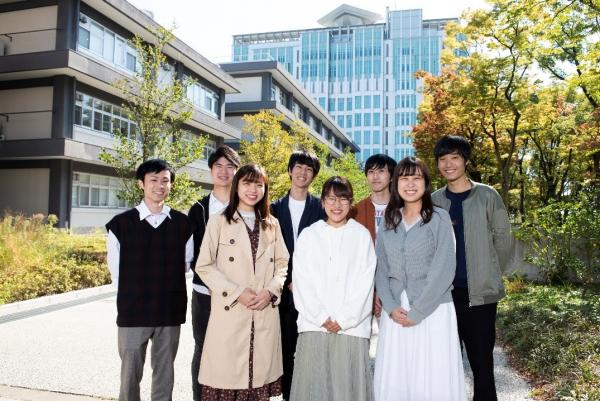 Pavilion Architecture and Attractions (Guides)
The pavilion will feature appealing attractions, such as an impressive exterior incorporating advanced technology, special guides to invite visitors to the unique world of exhibition, as well as a display of an overwhelmingly large futuristic city.
Please stay tuned for further details, which we plan to unveil in due course.


Original Japanese Article
https://www.omu.ac.jp/info/news/entry-00948.html



Contact information
Expo 2025 Osaka Promotion Office, Iida Group Holdings Co.
TEL: +81-422-38-8828
e-mail : ir[at]ighd.co.jp *Please change [at] to @.

Osaka Metropolitan University, General Affairs Division (Attn: Koyama)
TEL: +81-6-6605-2005
e-mail : somu-sg[at]ml.omu.ac.jp *Please change [at] to @.
SDGs