OMU News
Graduate School of Science alumnus visits OMU from Vietnam
April 25, 2023, Dr. Nghiem Vu Khai, an alumnus of Osaka City University - Department of Geosciences, Graduate School of Science, made a courtesy visit to Professor Makoto Tsubota, Vice President in charge of International Affairs. He joined Osaka City University in 1988 as a MEXT Scholarship student at a time when there were only three MEXT Scholarship students from Vietnam in Japan, including him.

After completing his Ph.D. at Osaka City University, Dr. Nghiem Vu Khai returned to Vietnam and since then he has served as a member of the National Assembly, contributing significantly to Vietnam's development, especially in the field of science and technology. In 2014, he was awarded the Order of the Rising Sun, Gold Rays with Neck Ribbon of Japan in recognition of his achievements.

Vice President Tsubota and Dr. Nghiem Vu Khai expressed their wishes to further promote friendly relations between Japan and Vietnam and also confirmed their agreement on the importance of mutual cooperation between OMU and Vietnamese research institutions. Also present at the meeting from the Graduate School of Science were Professor Keiji Shinoda and Professor Venkatesh Raghavan; a former classmate at Osaka City University who is currently collaborating with Dr. Nghiem Vu Khai. They highlighted the difference in foreign student conditions today as compared to back then.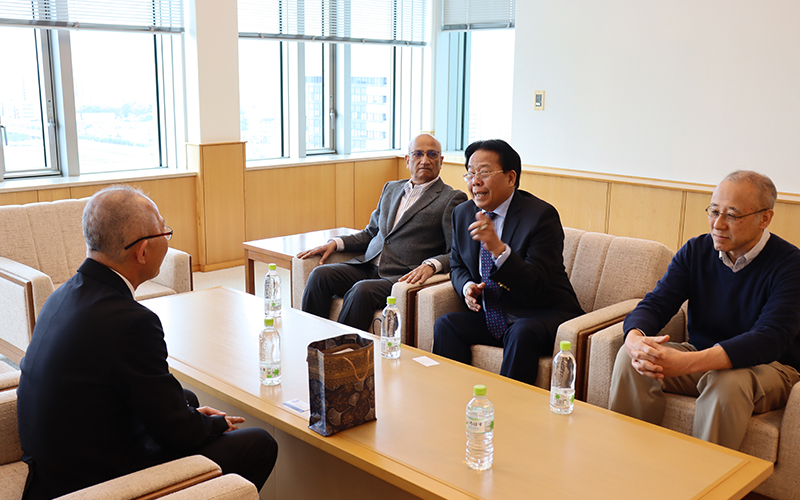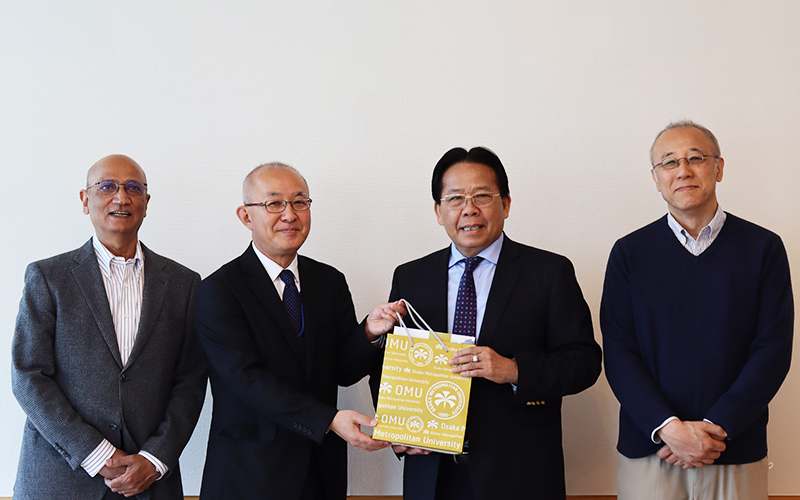 From left to right: Professor Venkatesh Raghavan, Vice President Makoto Tsubota, Dr. Nghiem Vu Khai and Professor Keiji Shinoda
Japanese Article
https://www.omu.ac.jp/info/news/entry-05699.html


Contact
International Relations Division
Tel:06-6605-3557
SDGs