OMU News
Vietnamese Consul General in Osaka pays courtesy visit to OMU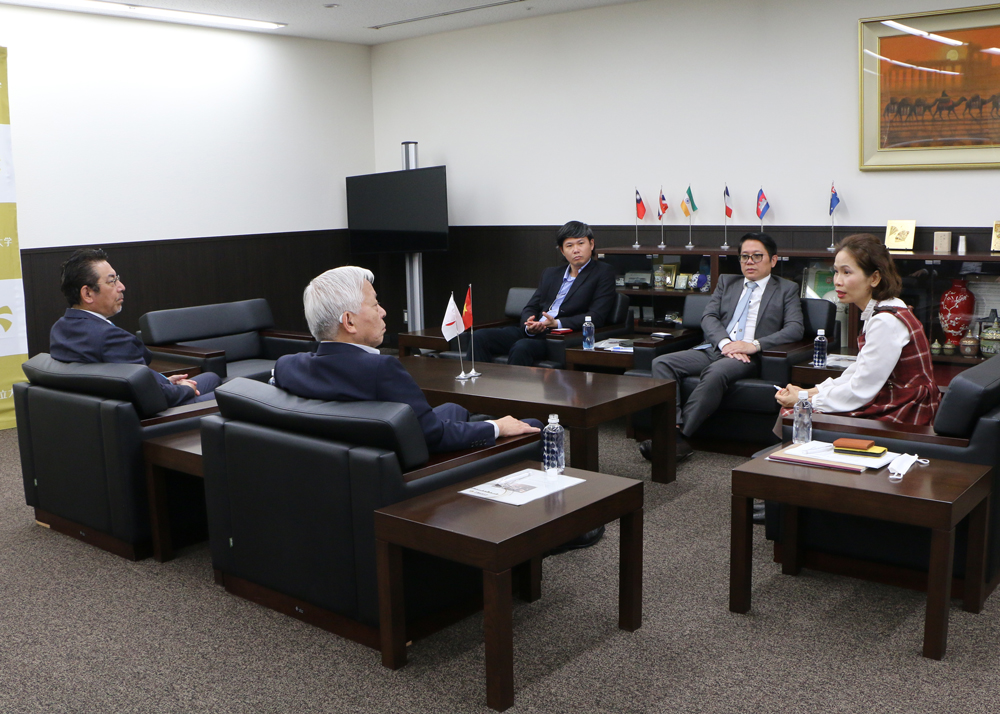 Participants discussing opportunities for further strengthening the continuing relationship between OMUand Vietnam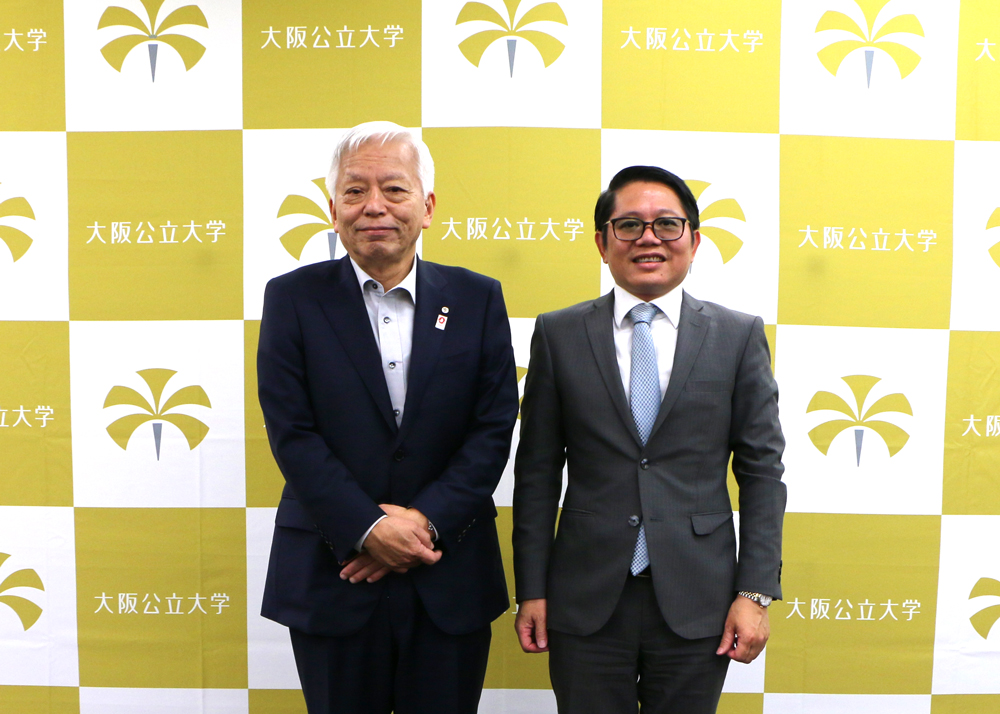 Consul General Ngo Trinh Ha (right) meeting with Mr. Shinichi Fukushima, Chairperson of the University Public Corporation of Osaka (left)

On May 31, 2023, Mr. Ngo Trinh Ha, Consul General of Vietnam in Osaka, and his delegation visited the OMU Abeno Campus, where he met with Mr. Shinichi Fukushima, Chairperson of the University Public Corporation of Osaka. Also in attendance were Mr. Tran Thanh Tung, Consul of Vietnam in Osaka, Professor Norifumi Kawada, Dean of the School and Graduate School of Medicine, and Associate Professor Le Thi Thanh Thuy from the Graduate School of Medicine.

Together, they discussed opportunities for further strengthening the long-lasting relationship between Japan and Vietnam. Consul General Ngo expressed his appreciation for all of OMU's contributions to such relation. He looks forward to stronger and more enhanced cooperation between the two countries, concentrating on healthcare, medical treatment, and education through research collaboration, technology transfer, and human resources development. "Vietnamese people have a strong interest in Japan," enthused Consul General Ngo. He stated his hope that more and more Vietnamese students will have a chance to study at OMU.

Concluding the meeting, Chairperson Fukushima celebrated the ongoing partnership between OMU and Vietnam and set his sights on an expanded reciprocal relationship through which not only will Vietnamese students study at OMU, but also OMU students will have opportunities to experience Vietnamese education.

This was the second visit of the Consulate General of Vietnam in Osaka to OMU this year; the first took place on January 11, 2023. Last year, OMU held the grand opening ceremony for its Hanoi Office at Hanoi Medical University, one of the largest universities in Vietnam.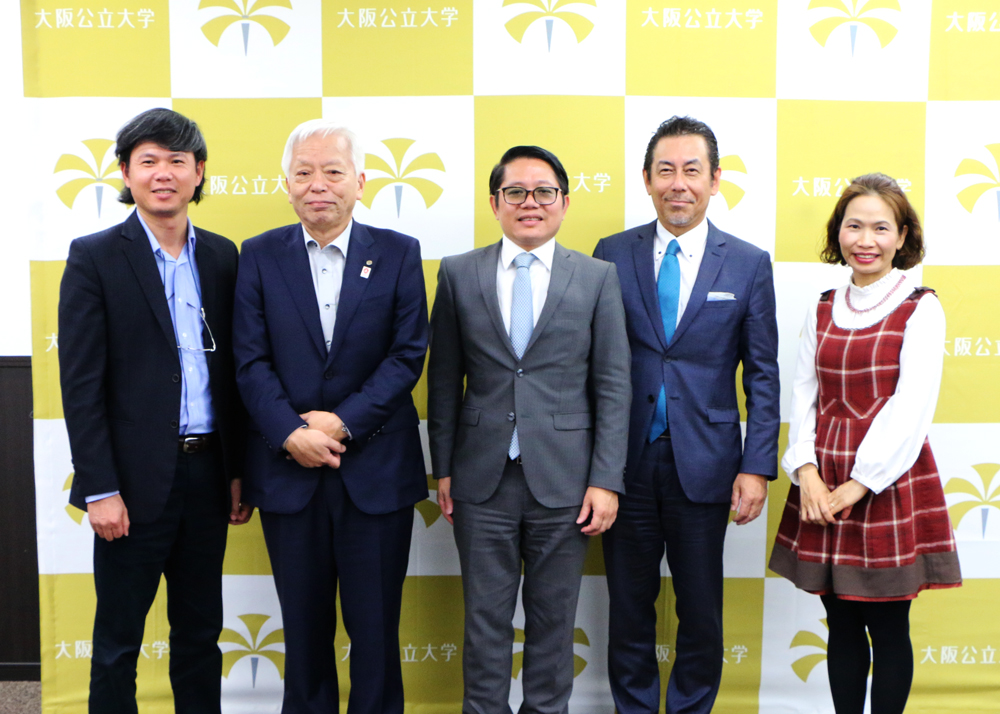 From left to right: Consul Tran, Chairperson Fukushima, Consul General Ngo, Dean Kawada, Associate Professor Le
Japanese Article
https://www.omu.ac.jp/info/news/entry-06312.html
Contact
International Public Relations Office, Public Relations Division
koho-list[at]ml.omu.ac.jp

Please change [at] to @.
SDGs