OMU News
President Masahiro Tatsumisago awarded Japan's Medal with Purple Ribbon in Fall 2023
On November 2, 2023, OMU President Masahiro Tatsumisago, among other recipients of the 2023 Autumn Medals of Honor, received Japan's Medal with Purple Ribbon. President Tatsumisago was honored for his significant contributions to the development of inorganic materials chemistry, including all-solid-state lithium battery materials, and for his role in advancing science and technology.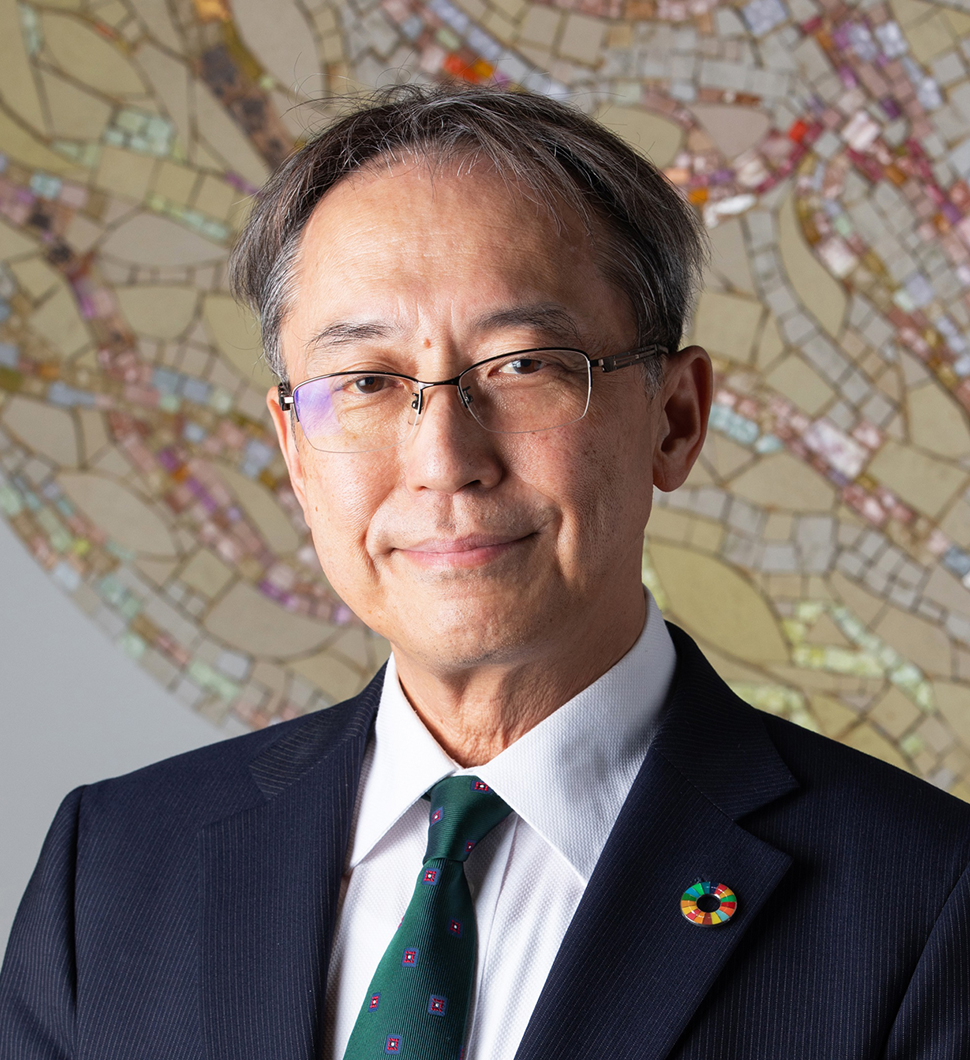 Medal with Purple Ribbon
Masahiro TATSUMISAGO
President of Osaka Metropolitan University, Osaka City University, and Osaka Prefecture University
Vice Chairperson of the University Public Corporation Osaka
Remarks
I am deeply honored and delighted to receive the Medal with Purple Ribbon. For over 40 years, since my appointment at Osaka Prefecture University, one of OMU's predecessor institutions, I have dedicated myself to studying glass-based ionic conductors. Today, the practical application of all-solid-state batteries—which seemed like a distant dream 4 decades ago—has become a reality. I want to express my heartfelt gratitude to my colleagues, staff, students, collaborators, and senior researchers who have worked with me throughout these years. I am very appreciative of their support and of the research environment I have been fortunate to be a part of. I also aim to leverage this award as an opportunity to make meaningful contributions to society in any way I can.
CV
March 1980
Master of Science, Division of Applied Chemistry, Graduate School of Engineering, Osaka University, Japan
April 1980
Research Associate, College of Engineering, Osaka Prefecture University, Japan
November 1984
Ph.D. in Applied Chemistry, Graduate School of Engineering, Osaka University, Japan
April 1996
Professor, College of Engineering, Osaka Prefecture University, Japan
April 2011
Vice Dean, Graduate School of Engineering, Osaka Prefecture University, Japan
April 2015

Dean, Graduate School of Engineering, Osaka Prefecture University, Japan

April 2019

President, Osaka Prefecture University, Japan
Vice Chairperson, University Public Corporation Osaka

April 2022

President, Osaka Metropolitan University, Osaka City University, Osaka Prefecture University, Japan
Vice Chairperson, University Public Corporation Osaka
Research fields: Inorganic Materials Chemistry, Glass Science, Solid State Ionics
Researcher Profiles
Japanese article
https://www.omu.ac.jp/info/news/entry-08528.html
Contact
Personnel Division
Tel:072-254-910